Lights shine brightly to aid Telford charity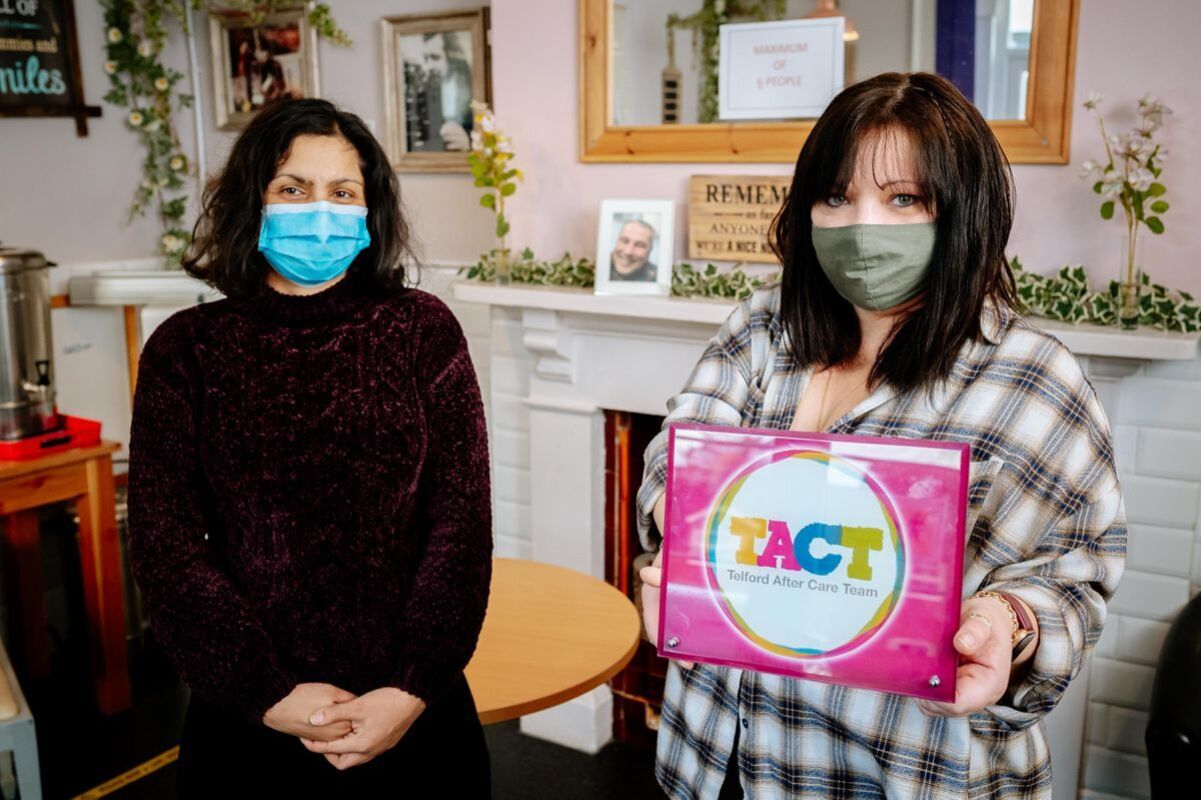 A charity which helps residents to overcome drugs and alcohol misuse has thanked donors who dug deep to give to the popular Telford Tree of Light appeal.
Telford Aftercare Team (TACT), based in The Lawns, Wellington, has been awarded a cheque for £2,625 by the appeal's trustees.
The dedicated staff and volunteers provide peer-led services including counselling, training, employment to residents struggling to deal with addiction.
It offers service users a structured and daily programme of activities and support with practical issues such as housing, benefits and health needs.
Telford Aftercare general manager 'T' Roberts said: "The donation will help us continue to provide support and reach out to vulnerable people in the Telford area who are experiencing poor mental health and addiction issues.
"If you or anyone you know is suffering from isolation or increased alcohol use due to lockdown and Covid please contact us on 01952 899204 for help."
TACT also helps to organise the annual Telford Recovery Conference in partnership with Better Tomorrow, in Woodside; STARS, in Priorslee; and rehabilitation farm Willowdene, in Bridgnorth.